I woke up sad today. It wasn't because I went to a party last night, nor was it because I had a nice day yesterday. All those are good things, no sadness required. After my meditation I got up made breakfast sat down to read the news and learned Big Bird died today. My daughter said, "I'm so sorry." and that made me cry.
This summer Caroll Spinney, the original puppeteer for Big Bird and Oscar the Grouch, announced he would not be attending any more fan expos. That was sad but understandable, the man was 86, he deserved some alone time with his wife. I reached out to him and thanked him for being there every day for me as a kid and every day for my kids. I loved Big Bird and Oscar and told him so. Not that he likely didn't hear it every day, but he wrote me back.
Let's pause for a moment.
CAROLL SPINNEY WROTE ME BACK.
He told me how much he appreciated the kind words and how much it meant to him when his fans said thank you. He then invited me to join his private group for fans. I was honoured. I lost my mind for about a day, but then I was back to normal just admiring the artistry of his skills. He was a master of puppetry, improv, acting, singing and was an artist/illustrator. His work touched me deeply.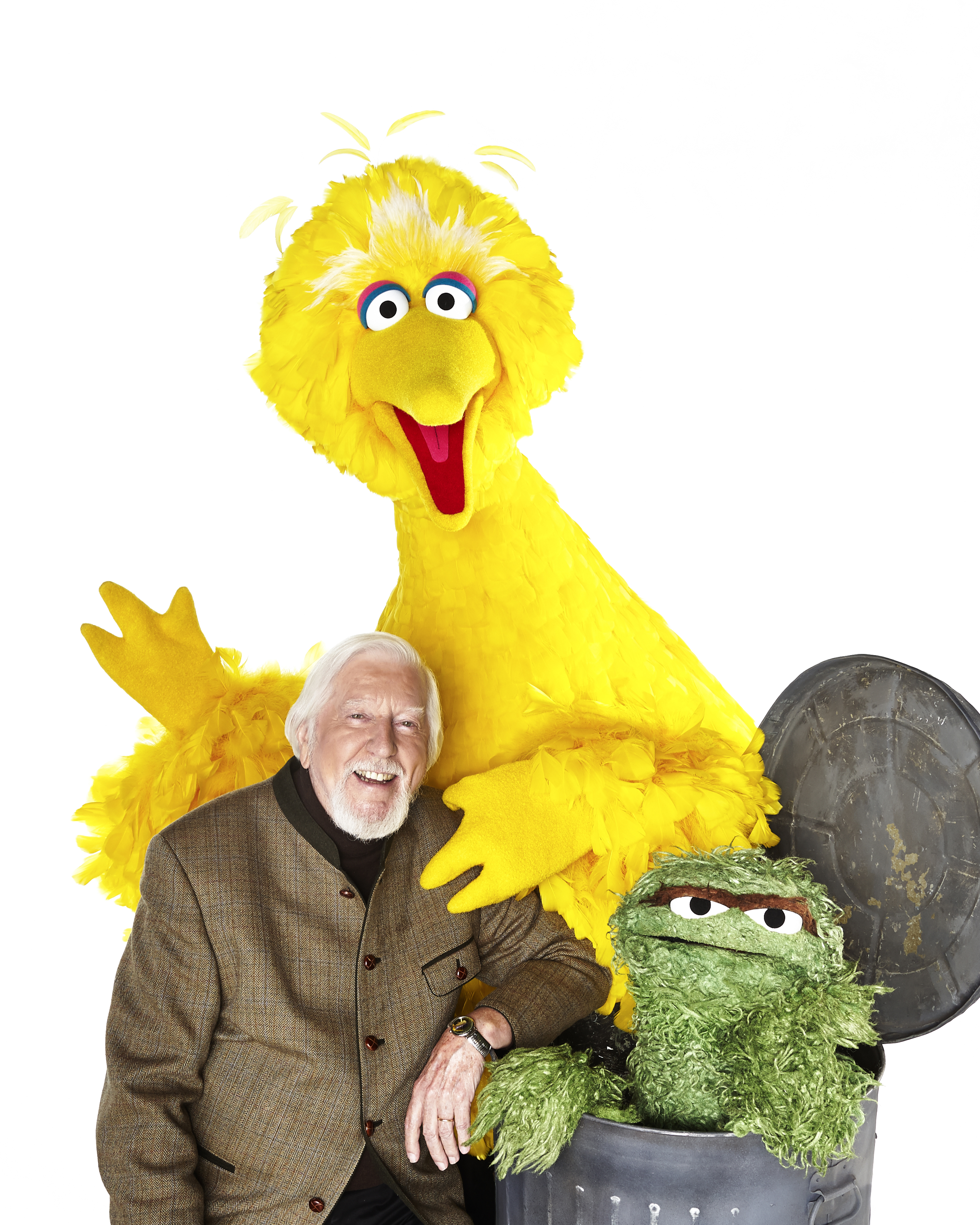 Spinney originated Big Bird and Oscar fifty years ago, November 10, 1969. I was two. They have been apart of my entire life. I shared my love of muppets with my kids and one day will share them with my grandkids. I remember Oscar was orange before he was green and Big Bird was 5. Apparently, Big Bird is now six.
I loved the giant size of his nest and his imaginary friend Snuffy. I also had an imaginary friend, her name was Lucy. Only Big Bird and I knew Snuffy wasn't imaginary, neither was Lucy, but the adults in our life never believed us. This made us get each other on a level I didn't reach with other muppets. Big Bird was special, just like me.
Big Bird, Super Grover, and Kermit were the big three for me. Grover is the last one left. Each of them made me feel as if I was important. Little five year old me that wore a cape and had imaginary friends who were real. I was included in the ragtag bunch because they embraced diversity and uniqueness. Everyone was welcome. I wish I could say that I was welcome with everyone in real life, but I can't. I was often on the outs because of my looks, my ideas and my interests. I still have to deal with cliques, mean girls and mean boys at the age of 52. For crying out loud… people are just unbelievable in their actions and behaviour. I suppose that's why I love the Muppets so much. Everyone was welcome and everyone was recognized for their uniqueness. They practiced kindness. This isn't a hard concept. BE KIND.
I am grateful to Caroll Spinney, Frank Oz, Jerry Nelson, Richard Hunt, Fran Brill and Jim Henson. Grover and Prairie Dawn are the only ones left. I am happy I was fortunate enough to have had Seasame Street as a large part of my life. As a Tribute to Caroll Spinney, they are asking for donations to be made to the Yellow Feather Fund. They support giving kids a healthy start, think of it as Seasame Street in communities.
At least original Snuffy and Big Brid are together again.
Caroll Spinney 1933 – 2019.