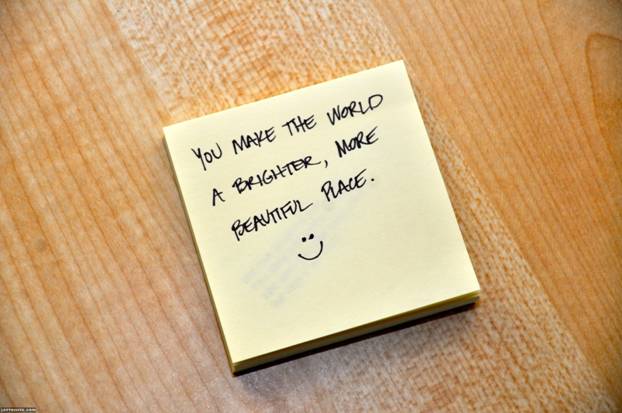 What was the best compliment you ever received?
Like many people, accepting compliments is a tough job for me. So many people I know brush them away instead of embracing them. I was no exception. Then somewhere along the way I started saying 'Thank you'. People who gave them felt good for giving it and I began to believe what these people were saying.
I hear 'you are so creative' a lot. Thank you, creativity is my bread and butter. One time, a man named Tiger told me my hair was beautiful and he asked if he could touch it. I am not going to lie, I swooned. But that wasn't even the greatest compliment. I value brains. I like being smart. When I was diagnosed with a brain tumor (acoustic neuroma) I was petrified that I would lose what I perceive as my greatest asset, my critical thinking ability.
Years ago I was in a meeting with some friends and I came up with an idea. I was told I was 'bloody brilliant'. I held this close to me. I don't hear it often but when I hear 'you are clever or smart' something happens to me. It elevates my soul. I even get a little cocky (not cool – it can happen to the best of us). Hearing a compliment like that did something to me. I wanted to pay it forward. Now I make a solid effort to compliment and elevate people around me. I tend to focus on women because they hear superficial compliments all the time like 'you are beautiful or pretty or that dress looks good on you' or worse 'you look like you lost weight' (look, all weight related compliments are actually fat shaming – and fuck you- no one wants to hear that if they are dealing with an eating disorder so just stop it. It isn't a compliment). We all know those 'pretty' compliments don't mean anything. Well, not to me. I try to elevate others by complimenting them on problem solving, or creative solutions or even for being funny. A genuine compliment does something special to people. I like the way it makes me feel – so why shouldn't I share that feeling?
Tell me the best compliment you ever received and stay healthy friends!